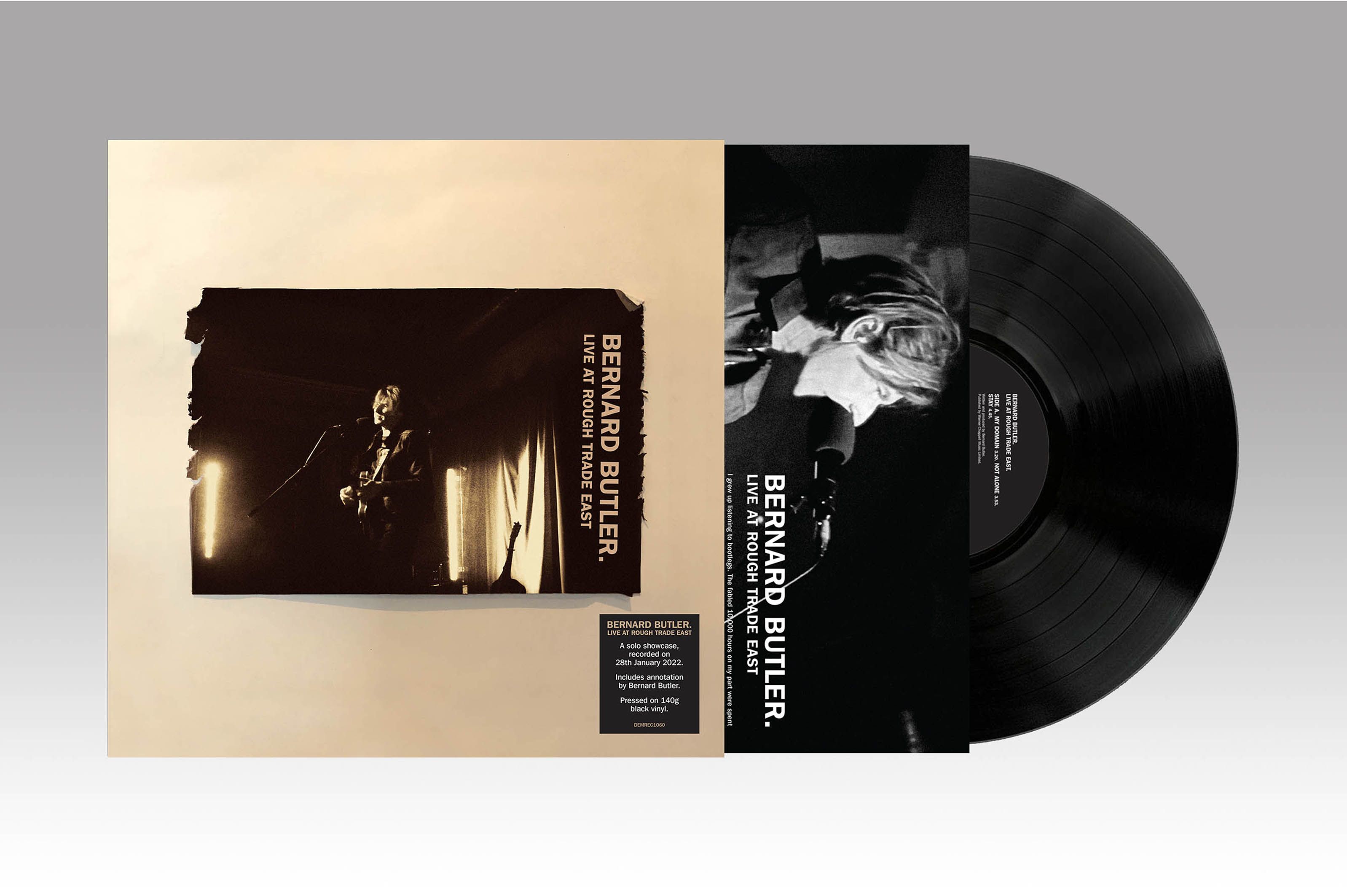 We're so excited to present to you this special release, recorded live at the People Move On launch in January this year, available from November 25th.
Click here for exclusive pre-order only from Rough Trade
On Friday 28th January 2022, the much-celebrated record shop Rough Trade East hosted a launch event for the Edsel 4CD and Demon Records 2LP reissue of Bernard Butler's first solo album "People Move On". Originally released on the Creation label in 1998, it charted at # 11 in the UK album charts, and was home to three hit singles. 
For the bonus material of the reissue, Bernard decided to re-record all his vocals, for the album and the non-album b-sides. Revisiting the songs in this way inspired him to perform some of them again. So after a Q&A session with journalist Pete Paphides, Bernard took to the stage and played six songs to an appreciative audience – one b-side and five album tracks. 
The inner sleeve features a new note by Bernard himself about his love of bootleg recordings – here's an excerpt: The live LP always let me down – well-recorded, staged and sanitised repros. This – my first attempt – is of course 'off the desk'; but in the spirit of those lost bootlegs, I had no plan for this recording or release, and so it is raw, re-invented... a short but enjoyable set at a London in-store thrown back at you in my tribute to the bootleggers. 
SIDE A 
1. My Domain 2. Not Alone 3. Stay 
SIDE B 
1. Autograph 
2. In Vain 
3. People Move On